Equipment and Parts Solution Business
Manufacturing service for equipment and parts required in all industrial fields. From sheet metal welding, cutting, surface treatment, and assembly, we carry out integrated production with our own equipment.
We produce goods of Japanese quality at prices comparable to those charged in Thailand and ship them both domestically and abroad.
To fabricate equipment and parts of several types in small lots, please leave the material selection, processing, and assembly to us.
We manufacture equipment and parts for all industries on a one-stop basis, with know-how in power equipment manufacturing and extensive facilities. From material procurement to delivery, please leave everything to us.
Please feel free to contact us regarding support that meets your needs, such as parts processing, semi-finished product equipment, and finished product equipment. We use a flexible system to respond to customer orders.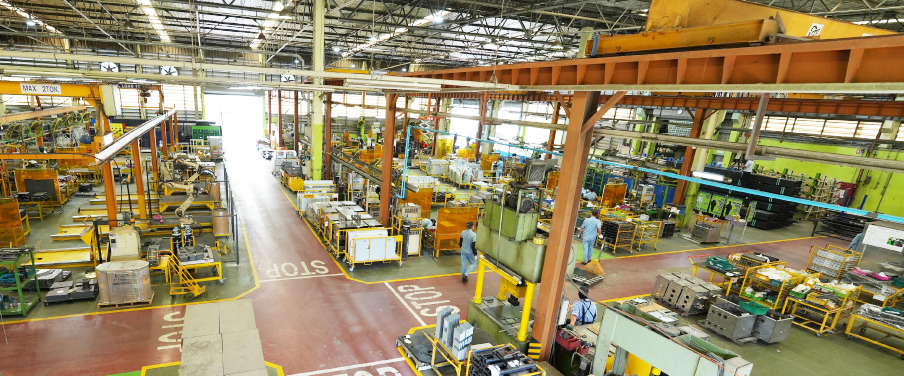 One of company in Thailand with numerous machines and equipments.
Our strength is the wealth of tools and equipment that enables consistent in-house manufacturing. Both the sheet metal processing line and the cutting processing line are equipped with a system that can handle all kinds of products. Therefore, from material acquisition to surface treatment, assembly, inspection, and delivery, you can put your complete trust in us.
We also propose solutions such as optimal processing methods based on the product's application, specifications, and final destination. Please do not hesitate to contact us.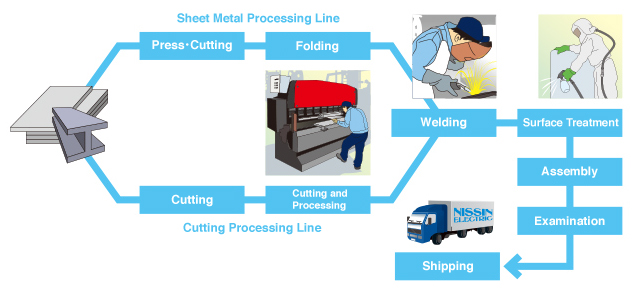 We promise the same quality and safety as in Japan.
High cost performance
Nissin Electric (Thailand) handles products that require advanced technology among industrial equipment and parts. Compared to manufacturing in Japan, the longer the manual work such as welding and assembly, the greater the cost advantage.
Smooth communication
Each of our business divisions has a dedicated Japanese staff. If you place an order from Japan, our Japanese staff will handle it with care and take responsibility for quality control and customs clearance procedures.
Acquisition of ISO certification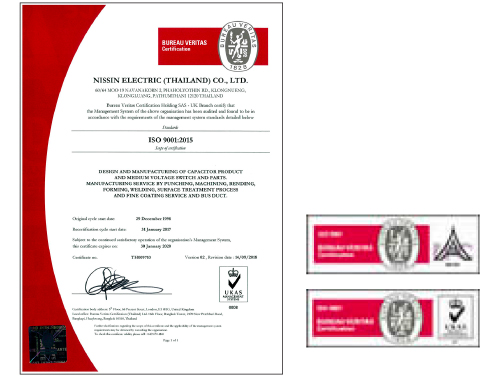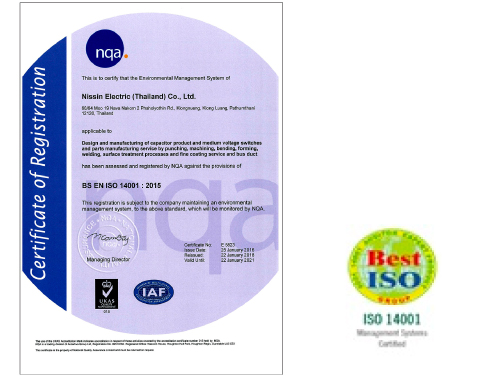 Examples of parts manufacturing and processing.
Social infrastructure field
Precision sheet metal parts, various shafts
Drive frame/various metal frames
Airtight tanks, oil-tight tanks, credit card issuing machines, railway ticket issuing machines
New energy field
Power conditioner housing/connection box
Semiconductor field
Stainless steel high-vacuum container, silicon wafer carrier, mounter stand
Various equipment for workshop
Work trolley, measuring instrument storage trolley, tool trolley
We will listen to your needs and propose the best solution.
Please feel free to contact us first.