Fine Coating System & Service
This service performs PVD/CVD coating by using the coating equipment developed by NISSIN ELECTRIC. Our company can provide coating services for our customers' tools, dies/molds, and other various compatible items in a short amount of time. Further, as of 2022, we have launched Hydrogen-free DLC Coating service. Please feel free to try out our fine coating service!
High-quality Coating Accomplished by Equipment Developed by Our Company
After 20 years of research, our company has developed a high-quality PVD coating technology that can provide smooth surface and has adhesive property.
Using TiN,TiCN,TiAlN,CrN, AlCrN coating film can help resist abrasion and corrosion of cutting tools, dies/molds, machine parts etc. And by increasing the service life of such tools, the cost can be reduced substantially. In addition, DLC Coating Process (PVD/CVD) is added to our service line, as requested by many of our customers.
The machine developed by our company operates for 24 hours and can deliver at a flexible time
Can handle low-volume production, partial coating, and coating removal
Apart from processing with low temperature at 450℃, our technology also minimizes disfiguration of the base material
Our engineers who are experienced in choosing coating based on the type of tool / pairing material will provide appropriate advice to our customers
What is PVD Coating?
Abrasion of certain materials starts at the 'surface', and the condition of the 'surface' also affects the frictions. By only hardening the 'surface' of the material, one can reduce the abrasion, extend the service life of the tools, dies, parts etc. And prevent damage caused by frictions by smoothening the surface. This also helps in enhancing energy efficiency too.
PVD coating is done by depositing many μmof solid film onto the surface, and the coating's hardness is superior to superalloy. PVD coating is exceptionally hard in comparison with other options such as hard chrome and nitriding, and can tremendously increase the material's wear resistant property with a few μm of film.
The temperature during the coating procedure is controlled at 450℃. Therefore, performing heat treatment to SKH, SKD etc. will not lower the steel's hardness.
PVD Coating Characteristics Comparison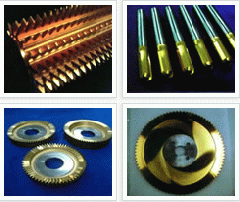 TiN (Titanium Nitride) Coating
"GOLD" refers to TiN (Titanium Nitride) Coating which can resist heat up to 600℃ and has remarkable ability in preventing abrasion and corrosion. This coating is compatible with a wide range of usage, such as cutting tools, dies/molds, wire cutter, plastic injection part etc.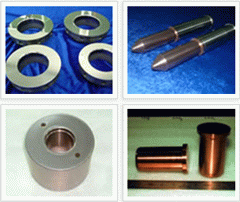 TiCN (Titanium Carbonitride) Coating
"CN" refers to TiCN (Titanium Carbonitride) film, which has high quality and has smooth surface due to carbon included in its component.
The film can resist up to 600℃ of heat and can resist abrasion and damage, making it the most appropriate coating for cutting tools, punch pin, die, pin etc.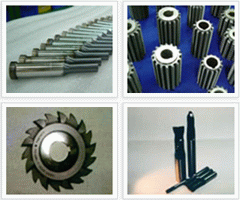 TiAIN (Titanium Aluminum Nitride) Coating
"ENDULO" is the coating that has TiAIN (Titanium Aluminum Nitride) as its main component. And by containing aluminum, it can resist high temperature oxidation up to 800℃, and is proved to be most suitable for processing tools that perform under dry conditions or at high speed. The coating condition can be set according to the type and material of the tool to ensure excellent service life span of the tool.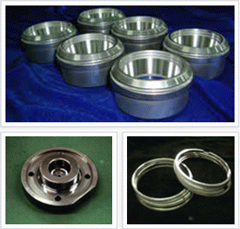 CrN (Chromium Nitride) Coating
"DULA" refers to CrN (Chromium Nitride) which can resist heat up to 800℃ and is wear resistant. Hard chrome plating with wet lubricant scores 1,000 Hv in Vickers Hardness. But the hardness of CrN in PVD coating can have up to 1,600 Hv and has remarkably low coefficient of friction. Moreover, it has anti-adhesion quality towards non-ferrous metal, making it also suitable for coating the surface of bronze cutting tool etc.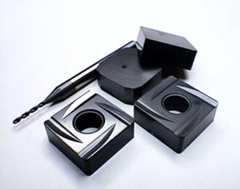 DLC Coating (PVD/CVD)
High hardness and excellent wear resistant
Has low coefficient of friction despite lack of lubrication
Low aggression
Chemically inert and stable, doesn't cause burns, adhesion, welding
Are not affected despite being in corrosive environment
Has low coating temperature (below 200℃) and doesn't affect the base material
We will listen to your needs and propose the best solution.
Please feel free to contact us first.